A recent decision concerning UPS Freight's handling of medically disqualified drivers rate of pay got Local 776 UPSF business Agent Spencer Dearth thinking out side the box. Dearth and Local 776 BA Ed Sutton, both of who worked for UPSF and are knowledgeable on the issue, worked together on how to apply the decision to the members Local 776 represents.
In an attempt to have Local 776 UPSF members made whole for any lost wages Dearth has filed two class action cases against UPSF. Any driver currently working as medically disqualified or has worked as medically disqualified in the past is urged to contact BA Dearth at the Union Hall to be added to the case.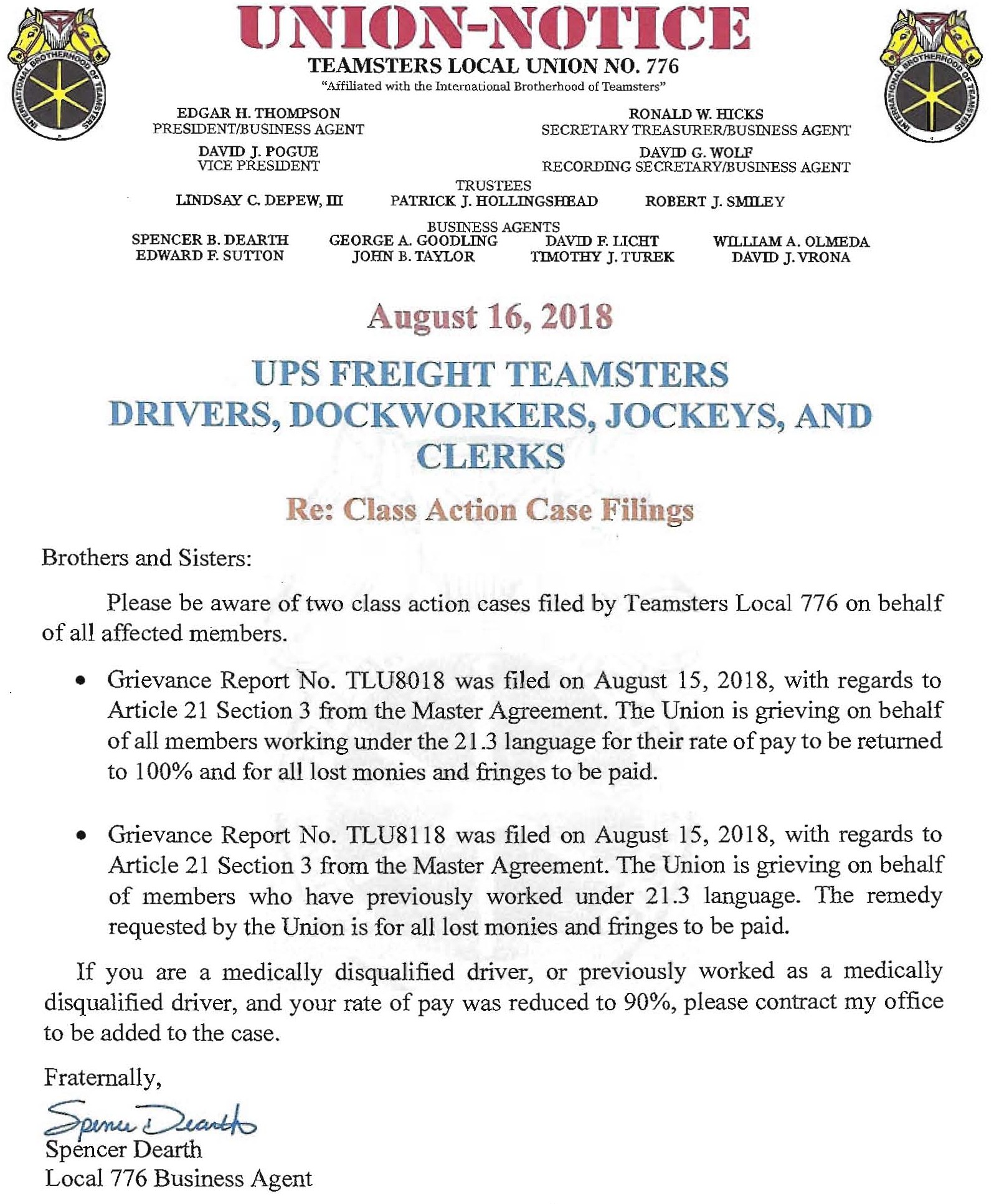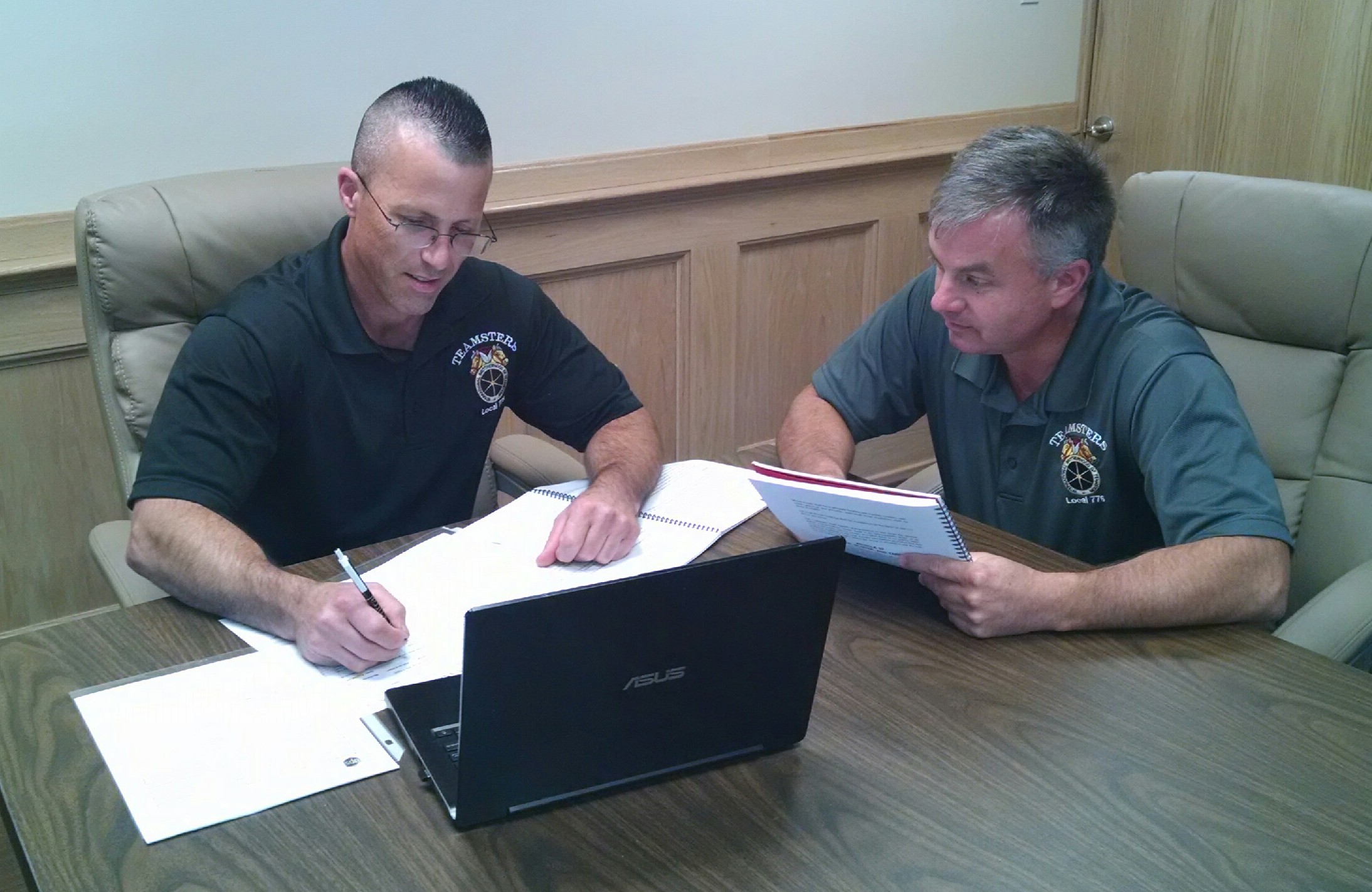 Local 776 BA's Spencer Dearth, left and Ed Sutton formulate a plan to apply the decision to the Local's UPSF members.