Recently the Local Union was again contacted by Dauphin County Human Services asking to help move their Holiday donations from their warehouse to the Farm Show Complex for the 9th Annual holiday Celebration for Needy Families. Wheeling the Local 776 tractor-trailer around Harrisburg Organizer Mark Cicak and Business Agent Spencer Dearth arrived at the warehouse to load the donations and deliver them to the Farm show.
"Our truck says it all: People Helping People" commented Local President Ed Thompson. "Our member's communities are our communities and we will support them.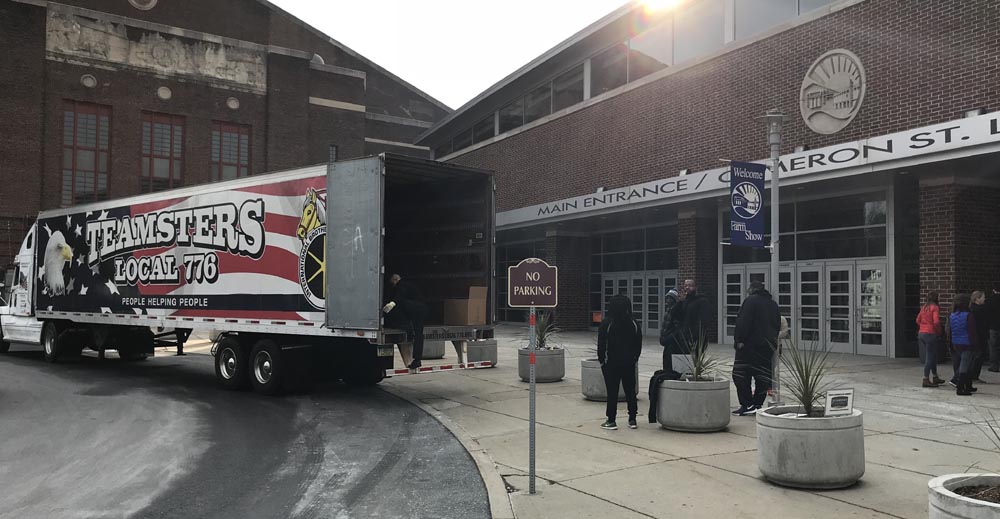 "People Helping People"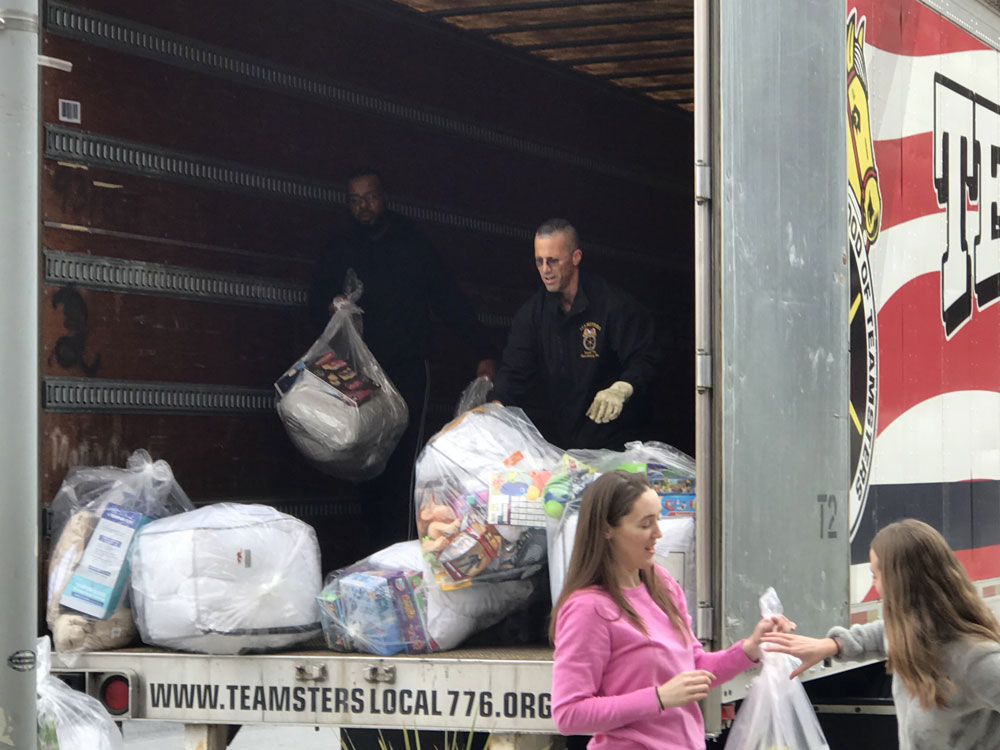 Teamsters Getting it done!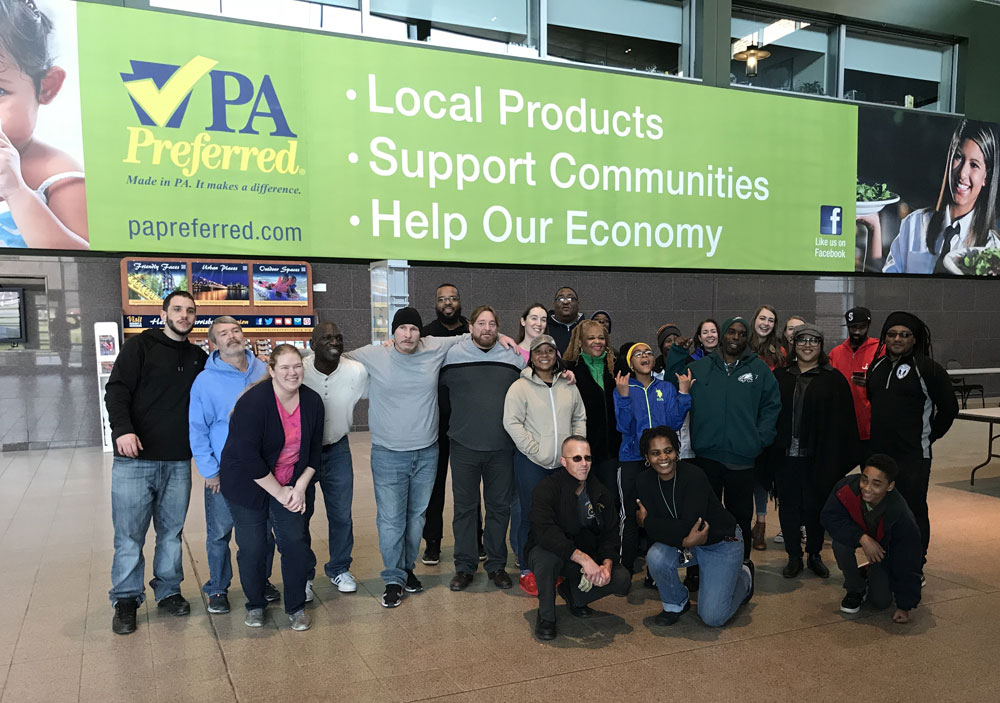 BA Spencer Dearth (front left) along with Dauphin County Human Services moving crew